!goal Giveaway
Every time, one of these goals are reached, a !goal giveaway is triggered. Giveaways are done without warranty and are not affiliated with Twitch.
25 Twitch Subs
5000 Twitch Bits
50 Euros donations
25 Stream Raiders Skin Points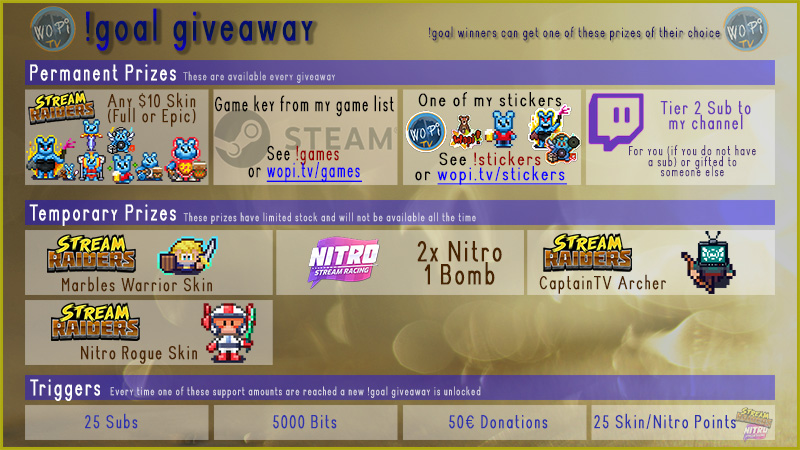 Prizes
The winner can get one prize of the choice of the list below. Permanent prizes are always available, temporary ones have a limited stock.
Permanent Prizes
A game from my huge list of games
A sticker sent to you
A Tier 2 sub to my channel for the winner or for a receipient of the winners choice
A $10 skin (Full or Epic Skin) in Stream Raiders of the winners choice
Temporary prizes
Stream Raiders: Marbles Warrior Skin
Stream Raiders: CaptainTV Nitro Rogue Skin
Stream Raiders: CaptainTV Head Archer
Nitro - Stream Racing: Drop 2 1-bombs to the community